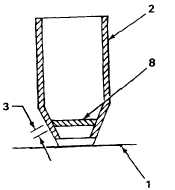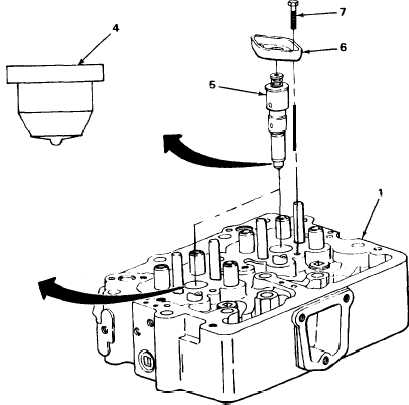 TM 5-2815-241-34&P
CYLINDER  HEAD  -  CONTINUED
ACTION
LOCATION
ITEM
REMARKS
14.  

Injector  sleeve  (2)
and  cup  seating
area (3)
Check  seat  pattern  in  bottom  of  injector
sleeve  (2).
Blued  band  (8)  on  Injector  sleeve
In cup seating area must be 0.060
inch  (1.52  mm)  minimum  width,  and
be  located  approximately  0.469  inch
(11.91 mm) from bottom of cylinder
head  surface  (1).  If  seating  pattern
does  not  meet  these  specifications,
tag injector sleeve for replacement.
See steps 35 thru 48.
T A    2 4 2 4 5 6
2-183