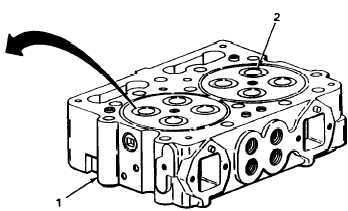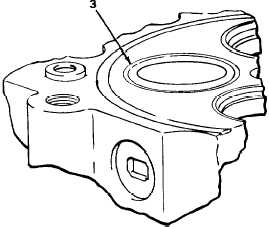 TM    5-2815-241-34&P
CYLINDER  HEAD  -  CONTINUED
ACTION
LOCATION
ITEM
REMARKS
64.

Cylinder head (1)
Valve (2)
Vacuum test and check valve seating.
If  test  is  unsatisfactory,  repeat
steps  60  thru  64.
If  test  is  satisfactory,  perform
follow-on    maintenance.
NOTE
Be sure cylinder head is clean. If cylinder head needs cleaning, see General
Maintenance  Instructions,  page  2-3.
Be sure to keep valve crossheads and fuel injector assemblies together with cylinder
head for engine reassembly.
FOLLOW-ON  MAINTENANCE:  Install  cylinder  head  (page  2-68).
TASK   ENDS   HERE
T A     2 4 2 4 8 2
2-213