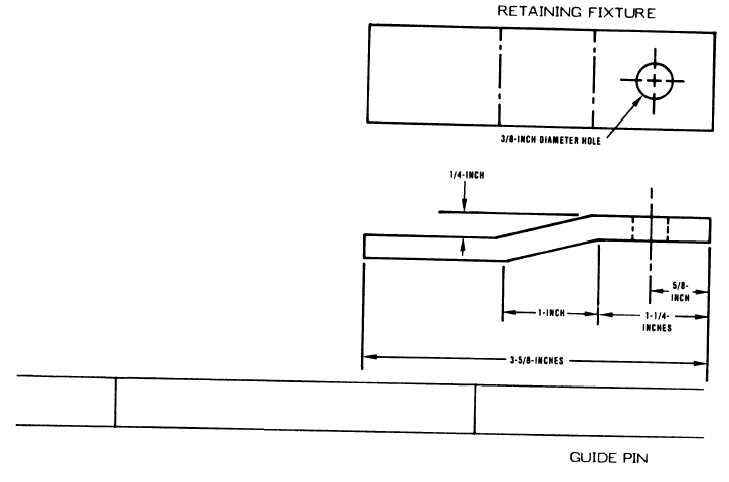 TM 9-2520-272-34&P   
APPENDIX   D
ILLUSTRATED   LIST   OF   MANUFACTURED   ITEMS
This   appendix   contains   the   instructions   for   making   the   simple   tools   used   in   some   maintenance
tasks.   The   tasks   requiring   the   use   of   these   tools   have   the   tool   listed   under   the   heading
FABRICATED   TOOLS.   The   tools   shown   in   this   appendix   are   listed   in   paragraph   number   order.
Para.  No.
Title
Fabricated   Tool
4-8
Remove   Left   End   Cover   Assembly
Make   fixture   from
1/4  x  1-inch  steel  bar
stock.   Grind   off   burrs
and  sharp  corners.
Material:   Steel
4-14
Install   Converter   Element   Components
Make   guide   pin   by   cutting
head   off   5/16-18   x   3-inch
bolt.   Cut   1/16-inch   slot
for   screwdriver.   Grind
off   all   burrs.
Material:   Steel
D-1