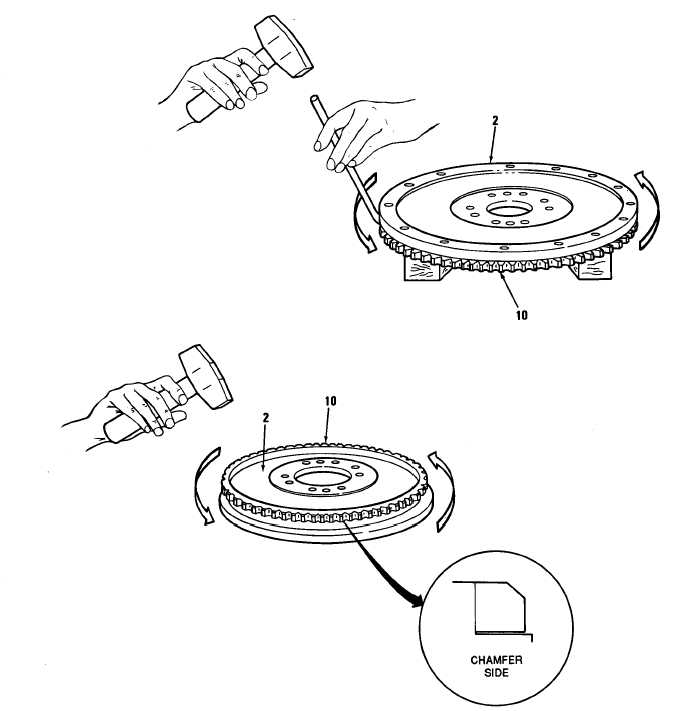 TM  9-2815-202-34
4-22.   FLYWHEEL   ASSEMBLY   REPLACEMENT   (Cont)
c.   Repair
(1) Remove ring gear (10)from flywheel as follows:
(a)  Place  flywheel  assembly  (2),  crankshaft  side  down,  on  a  solid  flat  surface  or  hardwood
blocks which fit inside diameter of flywheel.
(b)  Drive  gear  (10)  off  flywheel  using  a  brass  drift  and  hammer.  Work  around  circumference
of ring gear to avoid binding.
4-72