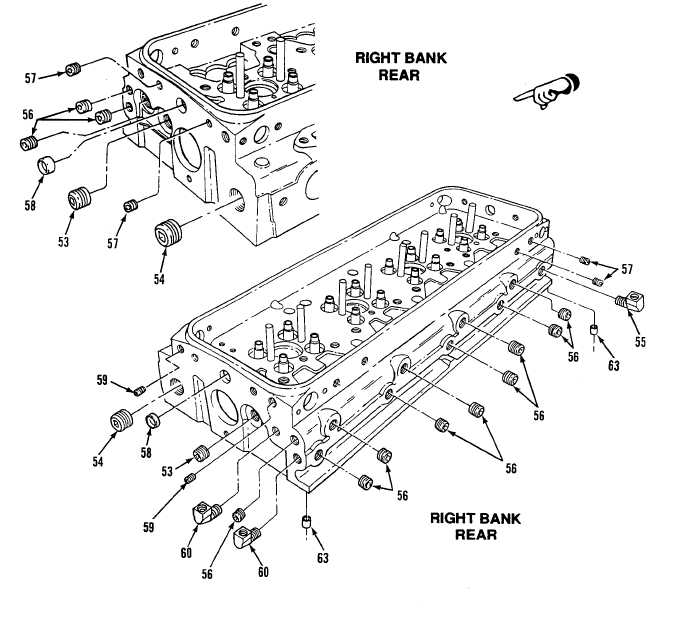 T M 9 - 2 8 1 5 - 2 0 2 - 3 4
(27)  Remove  elbow  (60)  from  front  of  left  cylinder  head  

or  two  elbows  (60)  from  front  of  right
cylinder  head.
(28) Remove  adaptor  bushing  (61  )  and  restrictive  fitting  (62)  from  front  of  left  cylinder  head.
(29) If necessary, remove two bushings (63) from cylinder head bolt holes.
b.   Cleaning
(1) Thoroughly clean cylinder head and cylinder head components (refer to Para 3-2).
(2) Clean galleries in cylinder head using probes and brushes.
(3) If water passages are heavily coated with scale, remove injector tubes and water nozzles
and thoroughly clean water jacket areas.
C  h  a  n  g  e      14-189