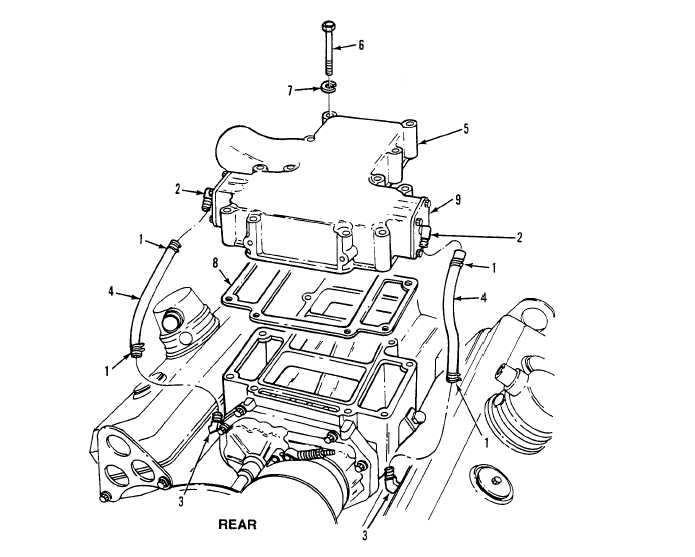 TM 9-2815-202-34
e.  Installation
(1)

Install air inlet housing assembly (5) and gasket (8) on blower. Secure with twelve bolts (6) and
twelve Iockwashers (7). Torque bolts to 42-48 Ib-ft (57-65 N-m).
(2) Install two clamps (1) on hose (4). Attach one end of hose to elbow fitting (2) on right side
bypass valve cover (9) and attach other end of hose to fitting (3) on cylinder head. Slide clamps
onto fittings and secure hose.
(3) Repeat step (2) above for opposite side.
END OF TASK
FOLLOW-ON MAINTENANCE
Para  Description
3-3  Air  inlet  tube  installed
5.1-8 Glow plug controller installed
5.1-4 Fuel return line clip installed on by-pass valve cover
C h a n g e    15-91