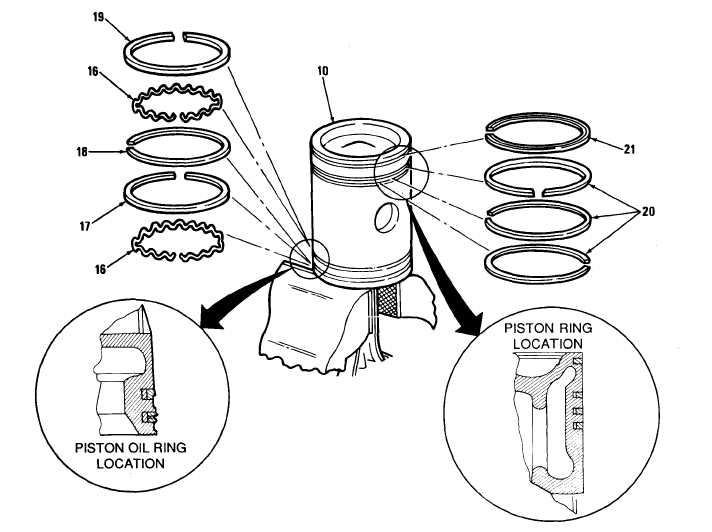 (c)
(d)
TM9-2815-202-34
Install lower half of lower oil control ring (17) with gap 90 degrees from gap in expander.
Then install upper half of lower oil control ring (18) with gap 180 degrees from gap in
expander.
Install upper oil control ring (19) over upper groove. Aline gap in oil ring 180 degrees
from gap in expander (1 6). Press ring against gap side of expander to prevent ends of
expander  from  overlapping.
CAUTION
Do not spread rings more than necessary to slip over piston. Ring breakage and
overstressing  will  result.
NOTE
Compression rings have no marks on top or bottom of rings. Fire ring has one mark
(indentation near gap) on top of ring.
(e)
(f)
Starting  with  bottom  compression  ring  (20),  install  three  compression  rings  using  piston
ring pliers. Install fire ring (21 ) with identification mark toward top of piston (10).
Stagger ring gaps around piston a minimum of 90 degrees from each other.
6-39