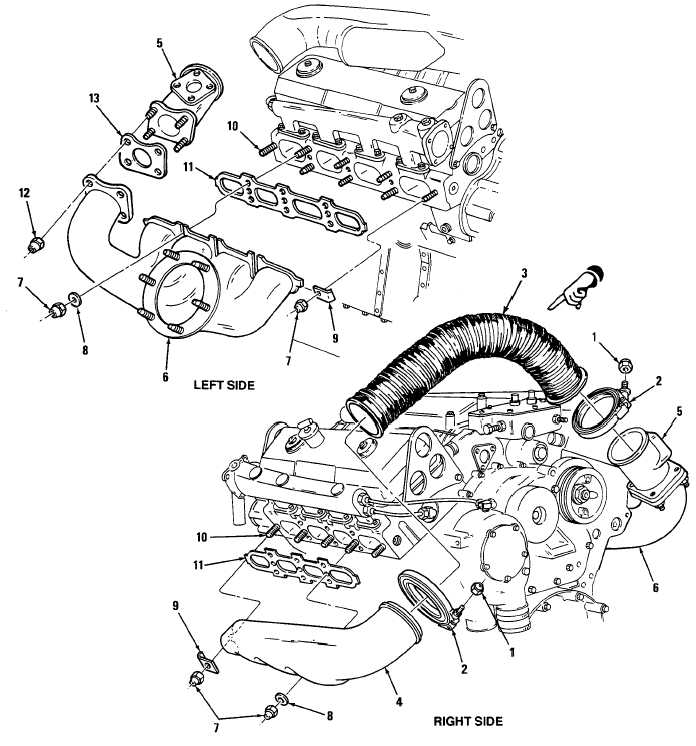 (8)
(9)
(10)
(11)
TM   9-2815-202-34
Loosen eight locking nuts (7) securing left exhaust manifold (6) to cylinder head.
Slide  exhaust  manifold  (6)  upward  and  off  cylinder  head.
Remove eight locking nuts (7), six  beveled washers (8), and two end retainers (9) from studs
(10) on left cylinder head. Discard locking nuts.
Remove exhaust manifold gasket (11). Discard gasket.
C  h  a  n  g  e      1
7-7