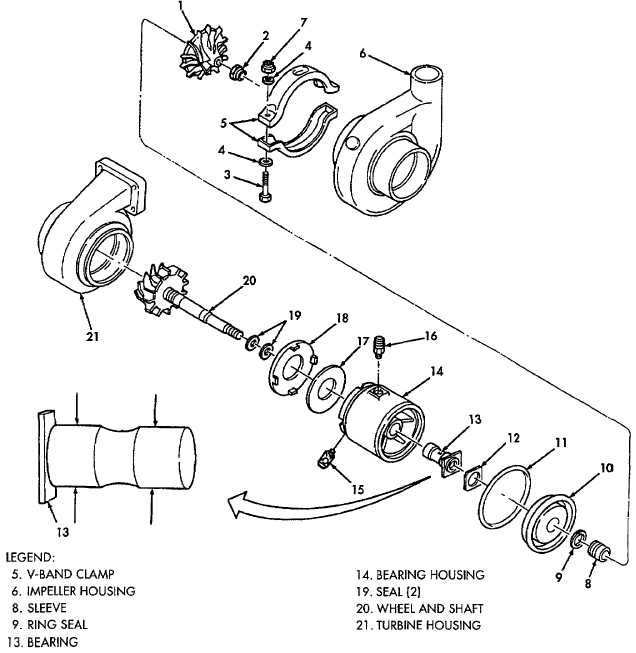 TM 9-2815-225-34&P
3-47.  TURBOCHARGER REPAIR (Contd)
LOCATION/ITEM
ACTION
REMARKS
21.     Turbine housing (21)
b.  Cracks in mounting flange and
Discard if cracked.  Use straight-
(Contd)
V-band clamp (5) contact area.
edge to check flange for distortion.
22.     Bearing housing (14)
Inspect for:
a.  Cracks.
Discard if cracked.
b.  Inside diameter of bore.
Discard if diameter is 1.276 in.
(32.410 mm) or greater.
c.  Notches in dome area at wheel
Discard if notches are found.
end of wheel and shaft (20).
3-281