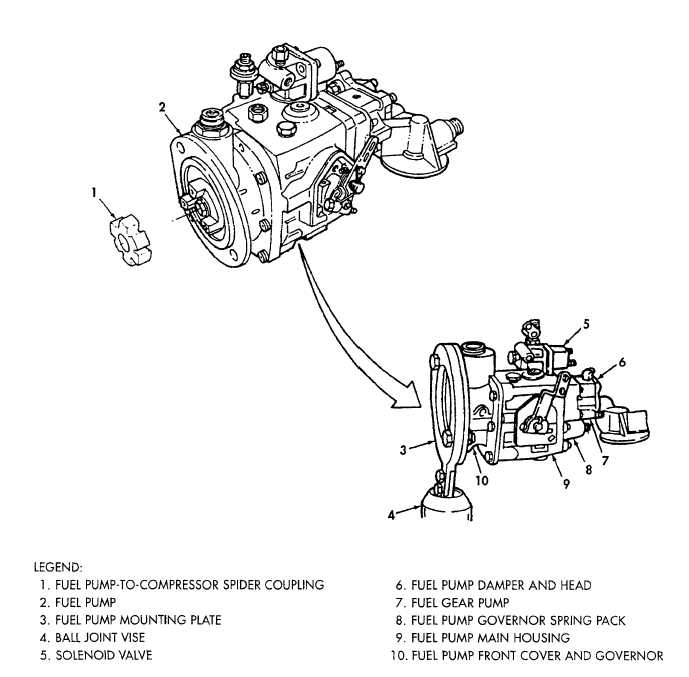 TM 9-2815-225-34&P
3-56.  FUEL PUMP REPAIR (Contd)
1.
Fuel pump-to-compressor
Clean with solvent and dry with
spider coupling (1)
compressed air.
CAUTION
Cleaning solvent can cause damage if it gets inside fuel pump.  Ensure all fuel pump port
plugs are secure so cleaning solvent does not get inside.
2.
Fuel pump (2)
Clean outside with SD-3 solvent
Refer to para. 3-6 for additional
and dry with compressed air.
cleaning instructions.
3-385