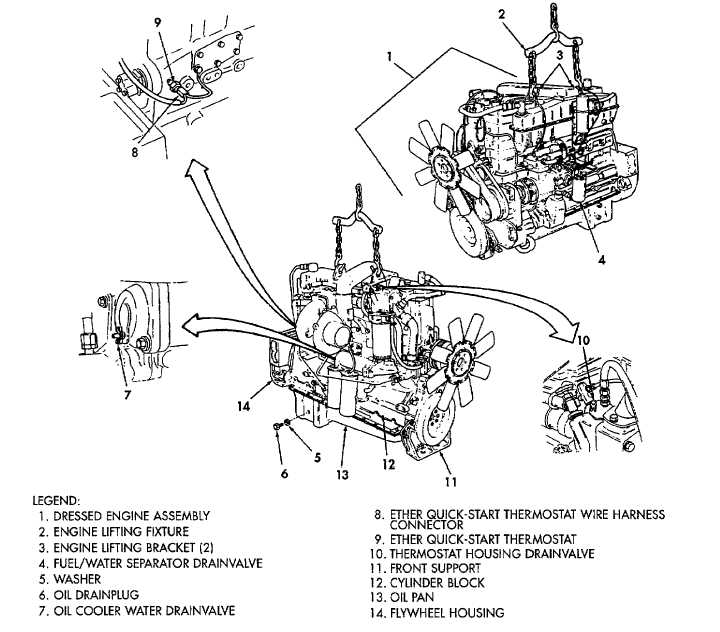 TM 9-2815-225-34&P
3-13.
MOUNTING ENGINE ON MAINTENANCE STAND (Contd)
LOCATION/ITEM
ACTION
REMARKS
WARNING
The stamped steel oil pan on M915A1/Big Cam III or M915/Big Cam I engines must not be
used  to  support  weight  of  engine;  the  pan  will  permanently  deform  and  may  collapse
allowing  engine  to  fall  over.    Failure  to  comply  may  result  in  damage  to  equipment  and
injury to personnel.
e.  After cleaning, set on engine
Ensure engine is supported by
stand or suitable blocks, and
cylinder block (12), flywheel
remove lifting fixture (2) from two
housing (14), or front support (11).
lifting brackets (3).
Do not support engine on oil pan (13).
3-13