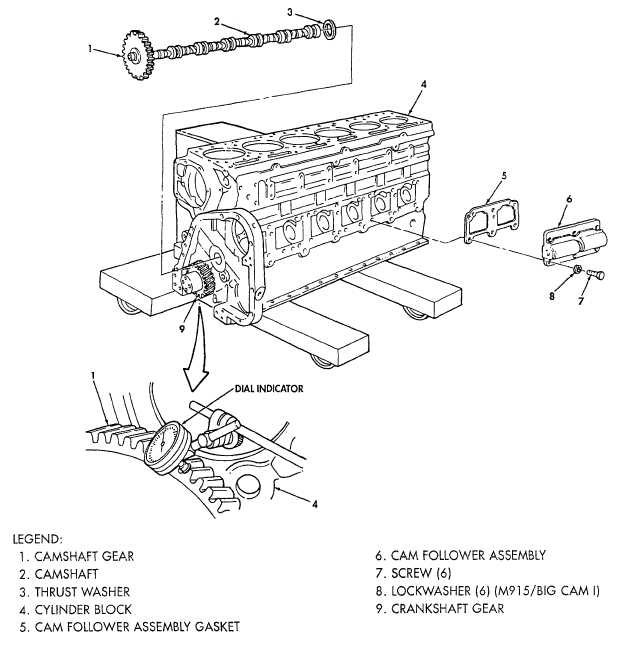 TM 9-2815-225-34&P
3-70.  CAM FOLLOWER ASSEMBLIES AND CAMSHAFT INSTALLATION (Contd)
LOCATION/ITEM
ACTION
REMARKS
backlash as follows:
(1)  Install a dial indicator on
See illustration.
font of cylinder block (4), and
position tip of indicator against
a tooth on camshaft gear (1).
(2)  Rotate camshaft gear (1) as
Ensure crankshaft gear (9)
far as it will freely move.
does not move.
(3)  Turn dial indicator to zero.
3-559