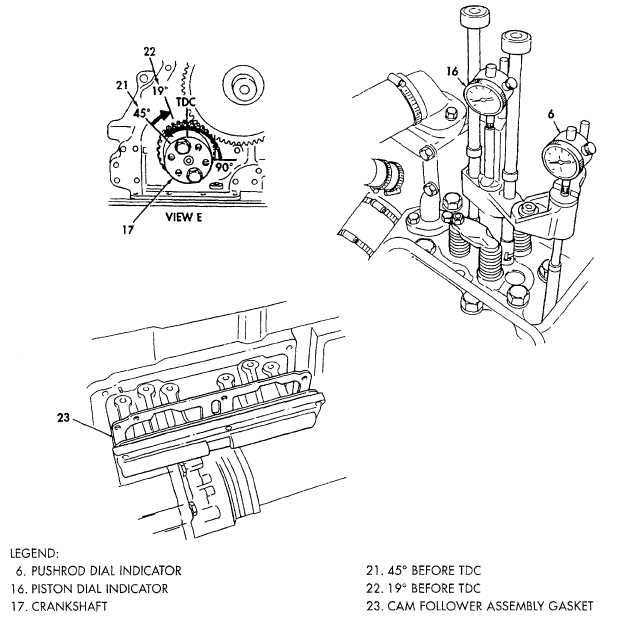 TM 9-2815-225-34&P
3-72.  INJECTION TIMING (Contd)
c.  Changing Injection Timing
NOTE
Do not increase the total gasket thickness to more than 0.080 in. (2.032 mm).  The minimum
total thickness must be at least 0.014 in.  (0.356 mm).
10.     Cam follower assembly
Advance or retard timing as
gasket (23)
follows:
a.  Advance timing by increasing
Cam follower assembly gaskets
thickness of cam follower
are available in three thicknesses.
assembly gasket (23).
Thickness sizes vary between
M915/Big Cam I and M915A1/Big
Cam III engine series.
3-573