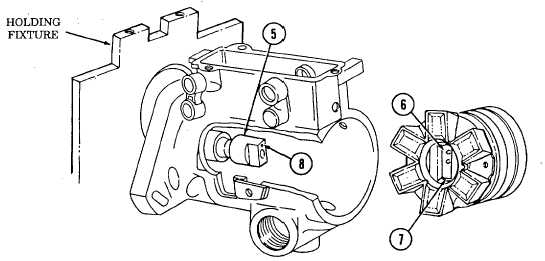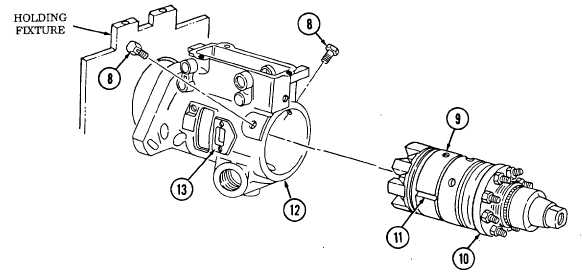 TM  9-2815-237-34
2-32. FUEL INJECTION PUMP REPAIR (Cont'd)
43.  Align timing mark (11) on drive shaft (5) and timing mark (6) on rotor (7).
44. Apply light coat of seal lubricant to inside edge of housing (12).
45.
Rotate  cam  ring  (9)  so  index  mark  (11)  is  aligned  with  timing  cover  access  hole  (13).
CAUTION
Hydraulic head must only be installed far enough to install head
locking screws, or leakage and damage to hydraulic head O-ring
seal  will  result.
46. Install hydraulic head (10) in housing (12) with slight rotary motion.
47. Rotate head (10) and align head locking capscrew holes with holes in housing (12).
48.
Install  two  head  locking  capscrews  (8)  finger  tight.
2-115