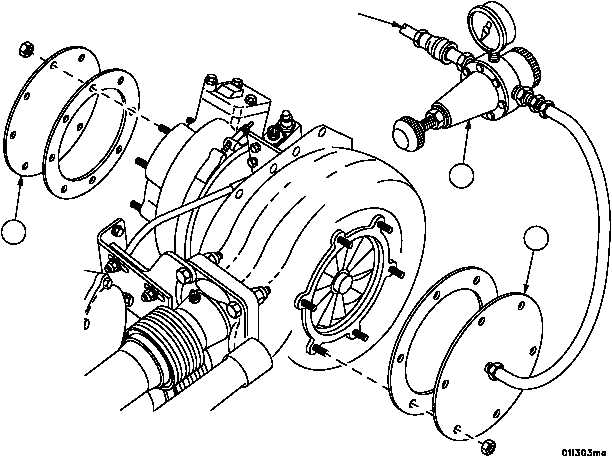 TM 9--2815--247--34
0016 00--3
INDUCTION LEAK TEST -- CONTINUED
0016 00
Test -- Continued
NOTE
Some air escaping past the rings and from vents will be
heard.
6.   Leaks in the induction system may be discovered by using a water and soap solution at all joint areas.
7.   If leaks are found, remove air supply and repair leaks. Refer to the appropriate section in this manual for repair.
8.   Repeat steps 4, 5, and 6 until all leaks are repaired.
9.   Remove air supply and regulator assembly (6).
10. Remove turbocharger covers (4 and 5).
Figure F--10
OIL FILLER TUBE
REMOVED FOR CLARITY
4
5
6
FROM AIR
SUPPLY