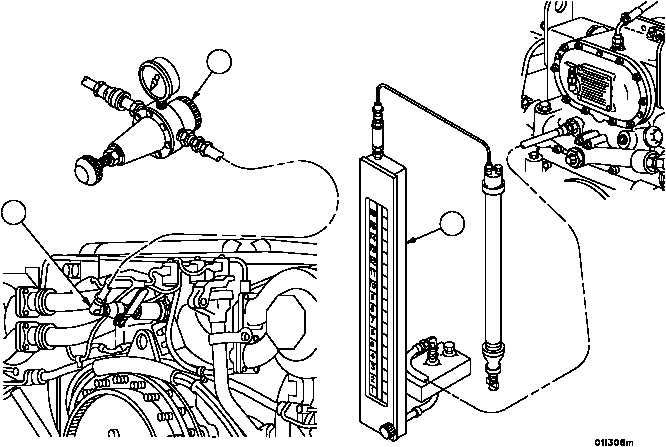 TM 9--2815--247--34
0017 00--4
ENGINE LEAK TEST -- CONTINUED
0017 00
Test -- Continued
CAUTION
Make sure regulator is turned all the way down before air
supply is attached, so seals in the engine will not be dam-
aged. Do not let pressure go above 6 inches Hg.
7.   Attach regulator assembly (6) to an air supply and slowly adjust air pressure until manometer (12) reaches and
stabilizes at 6 inches Hg.
8.   Close air valve adapter (5) and observe manometer (12) for 3 minutes. If manometer looses more than 0.9 in-
ches Hg. in three minutes, check for leaks with water and soap solution.
9.   When leaks are found, shut off air supply and repair leaks. Refer to the appropriate section of this manual for re-
pair.
Figure 12
12
6
5