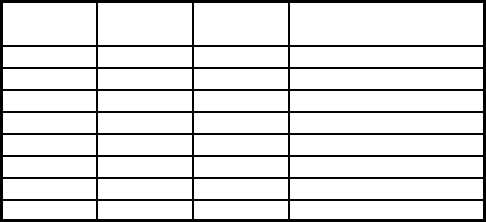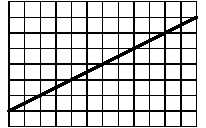 TM 9--2815--247--34
0019 00--7
ENGINE RUN--IN -- CONTINUED
0019 00
Final Test -- Continued
Perform test in accordance with the following test schedule.
Run
No.
Time
(min.)
RPM
Net Observed Torque
(lb--ft)
(N

S

m)
1
10
825--875
Warm Up
2
15
1000
110
149
3
15
1400
594
805
4
20
1800
1166
1581
5
20
2200
1429
1937
6
20
2400
1518
2058
7
30
2400
1681
2279
8
30
2400
*FR--FL
*FR--FL = Full Rack, Full Load
Set manifold pressure manometers to the local uncorrected wet barometer reading and entrance air inclinometer to
local uncorrected wet barometer reading, as applicable.
Check cylinders for firing by observing exhaust gas temperature. Enter time and RPM at start of each period.
Complete readings as soon as engine temperatures have stabilized. Plot oil consumption every ten minutes at
2400 rpm, full load, during run No. 8. Determine that the governor is not limiting the fuel flow.
The engine shall not exceed the following maximum allowable temperatures when operating at full power setting,
with an air inlet maximum temperature of 120°F (48.9°C), from maximum torque rpm to rated rpm. Air inlet temper-
ature shall be measured at the turbocharger compressor inlet.
Exhaust gas temperature: 1400°F (760°C) measured at individual cylinder ports with turbocharger inlet
air flow restriction less than 1.0 inch of mercury (hg).
Exhaust temperature variation between cylinders shall not exceed 250°F (121.1°C) under full load
conditions, 350°F (176.7°C) below 2100 rpm.
At completion of test schedule, check acceleration, idle speed, and idle oil pressure. Acceleration should be
checked with a moderate steady throttle movement.
If power is outside limits, check for cause and make correction. Gross corrected horsepower shall be maintained
between 1050 and 1080 at 2400 rpm, full rack and full load in accordance with the following graph.
1800
2000
2200
2400
1050
1015
950
850
ENGINE SPEED -- RPM
HORSEPOWER
LOW IDLE
HIGH IDLE
700 -- 750
2600 -- 2660