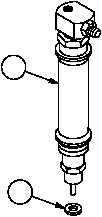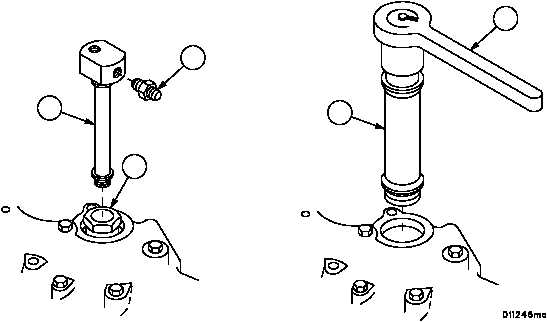 TM 9--2815--247--34
0036 00--2
FUEL INJECTOR NOZZLE AND HOLDER REPAIR -- CONTINUED
0036 00
Removal -- Continued
2.   Remove and discard flat washer (4) from nozzle and holder assembly (3).
4
3
NOTE
In some cases, when the nozzle is heavily carboned, the
nozzle will have to be pulled with a special puller. If this
is the case, proceed with the following steps.
3.   Remove fuel inlet stud (5) from body (6) and remove body (6) from retainer (2).
4.   Using socket wrench socket (7), remove retainer (2) from engine.
Figure 34
5
6
7
2
2