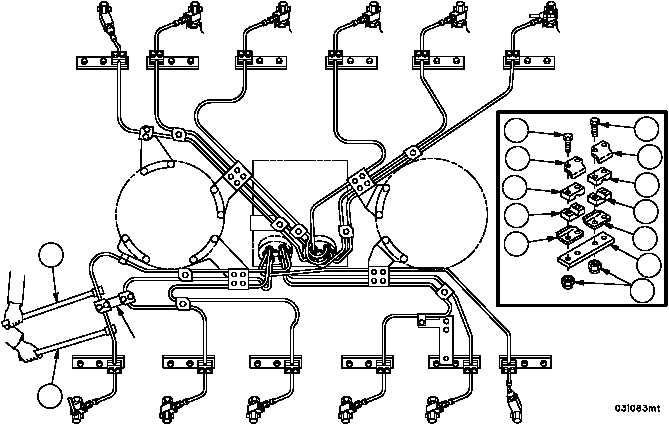 TM 9--2815--247--34
0037 00--17
FUEL INJECTOR TUBES, BRACKETS, AND ASSOCIATED PARTS --
CONTINUED
0037 00
Installation -- Continued
40. Install floating clamp (DETAIL H) in location shown in illustration.
CAUTION
Where bending tubes is required, be careful not to nick
tubing. The bending tools are designed to allow bending
without nicks.
41. Using two bending tools (72), align tubes to fit within 1/8 inch (3.175 mm) in any direction with fairlead halves.
42. Apply a small amount of lubricant (item 12, WP 0100 00) to threads of four bolts (37).
43. Install spacer plate (41), four fairlead halves (40), four retaining straps (39), four bolts (37), and four new self--
locking nuts (38) (DETAIL H).
44. Tighten four bolts (37) to 160--180 lb--in (18--20 N

S

m).
Figure 36
RIGHT BANK
LEFT BANK
DAMPER
END
H
FLYWHEEL
END
H
37
37
38
39
39
39
39
40
41
40
40
40
72
72