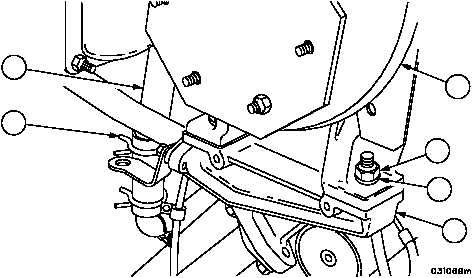 TM 9--2815--247--34
0040 00--3
TURBOCHARGER ASSEMBLY (L.B.) REPAIR -- CONTINUED
0040 00
Removal -- Continued
6.   Loosen hose clamps (16) at turbo oil drain tube (17).
WARNING
CAUTION
Turbocharger is heavy. Have a helper steady the turbo-
charger while removing the last locknuts and attaching to
a hoist.
7.   Remove two self--locking nuts (18) and two flat washers (19) securing turbocharger (2) to base (20). Discard
self--locking nuts.
Figure 40
2
16
17
18
19
20