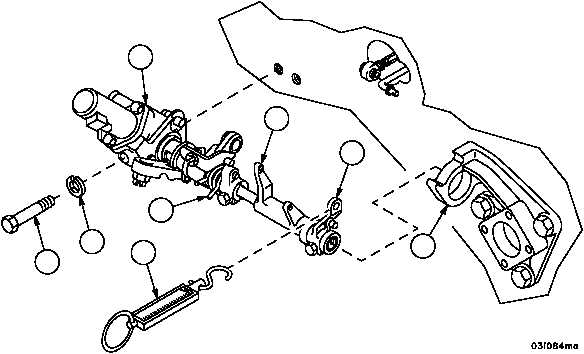 TM 9--2815--247--34
0048 00--2
THROTTLE CONTROL SOLENOID ASSEMBLY AND ASSOCIATED PARTS
REPAIR -- CONTINUED
0048 00
Test -- Continued
3.   Connect spring tester (7) to throttle lever assembly (8) and test force required to move throttle lever assembly (8).
Replace spring (9) if measured force is not 34±4 pounds (15.4±1.8 kg).
Removal
1.   Remove two machine bolts (10) and two lockwashers (11) securing solenoid housing assembly (12) to damper
housing. Discard lockwashers.
2.   Remove throttle control assembly (13) as a unit by sliding assembly out of pump drive adapter assembly (14).
Figure 47
7
10
11
14
12
8
13
9