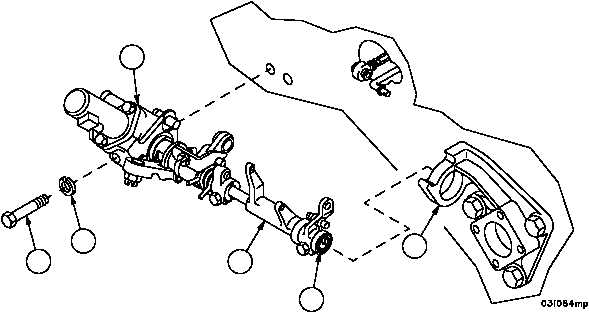 TM 9--2815--247--34
0048 00--17
THROTTLE CONTROL SOLENOID ASSEMBLY AND ASSOCIATED PARTS
REPAIR -- CONTINUED
0048 00
Installation
1.   Install throttle control assembly (13) by slidingbearing (17) in pump drive adapter assembly (14).
NOTE
Throttle control assembly may have to be tapped with a
soft hammer to install bearing in pump drive adapter as-
sembly.
2.   Secure solenoid housing assembly (12) using two machine bolts (10) and two new lockwashers (11).
Figure 47
14
17
13
11
10
12