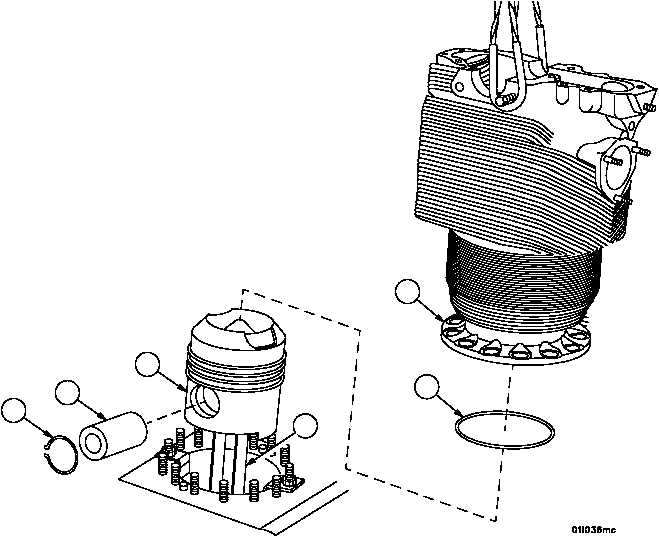 TM 9--2815--247--34
0059 00--5
CYLINDER HEAD ASSEMBLY REPLACEMENT -- CONTINUED
0059 00
Removal -- Continued
NOTE
Replaceable camshaft bearing halves should remain with
the cylinder.
When carbon deposits make removal of piston pin diffi-
cult, tap end of piston pin with soft--faced hammer.
WARNING
14. Remove two piston pin retaining rings (12), piston pin (13), and piston (11) from connecting rod (14). Discard re-
taining rings.
15. Remove preformed packing (15) from cylinder head assembly (1). Discard preformed packing.
16. Inspect parts for damage and replace as required.
Figure 5
1
15
11
13
12
14