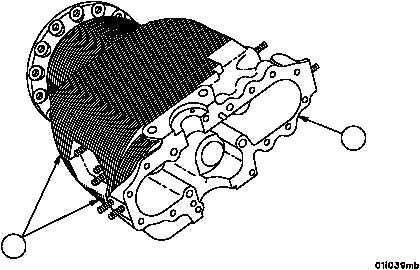 TM 9--2815--247--34
0061 00--8
CYLINDER HEAD ASSEMBLY REPAIR -- CONTINUED
0061 00
Inspection -- Continued
12. Inspect cylinder head and barrel cooling fins (23) for any damage and mark for repair. Replace any cylinder head
assembly (1) that has more than 6.25 total square inches (403.1875 square mm) of missing fin area.
Figure 5
23
1
Repair
1.   Replace any cracked, galled, eroded, or scuffed intake and exhaust valve guides or guides which do not conform
to limits specified in table under inspection step 2.