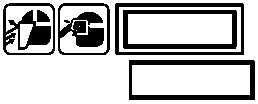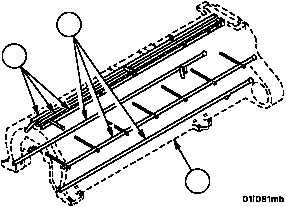 TM 9--2815--247--34
0063 00--3
ENGINE BLOCK REPAIR -- CONTINUED
0063 00
Cleaning
1.   Thoroughly clean block (3) and associated parts. Refer to WP 0012 00.
WARNING
CAUTION
Use care not to force probes into passage ways. Failure
to comply could result in equipment damage.
2.   Thoroughly clean block oil passages (7) using compressed air and probes fabricated from 0.12 inch (3.1mm) di-
ameter brass welding rods.
7
3
7
Inspection
1.   Inspect tie rods (8) and nuts (9) for damaged threads. Replace any found to be unserviceable.
Figure 2
8
9
9
9