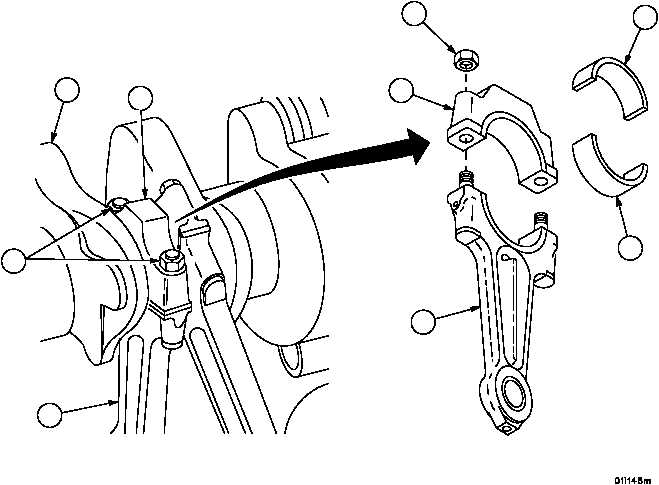 TM 9--2815--247--34
0070 00--2
CONNECTING ROD ASSEMBLY AND ASSOCIATED PARTS REPAIR --
CONTINUED
0070 00
Removal
1.   Remove two connecting rod nuts (1) attaching rod cap (2) to connecting rod (3).
CAUTION
Care must be exercised in handling of connecting rods to
avoid nicks and scratches which act as stress risers and
can lead to premature failure. Do not use a scribe or oth-
er sharp instrument for marking connecting rod bearing
halves.
2.   Remove rod cap (2), two bearings (4 and 5), and connecting rod (3) from crankshaft (6).
Figure 8
3
6
1
2
3
4
5
1
2