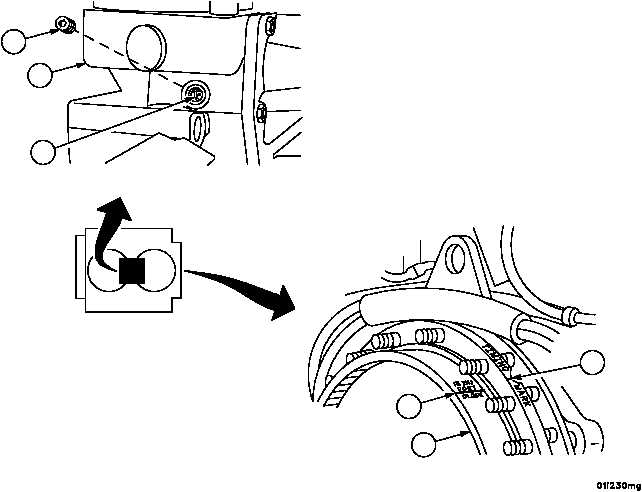 TM 9--2815--247--34
0076 00--10
CAMSHAFT, DRIVE GEARS, AND ASSOCIATED PARTS REPAIR --
CONTINUED
0076 00
Installation -- Continued
CAUTION
The valve timing procedure must be followed in detail to
prevent the valves from striking the head of the piston
and causing damage.
6.   Remove timing hole plug (45) from injection pump (46).
7.   Rotate flywheel (47) counterclockwise, using turning tool, as viewed from the rear, until "1R INJ PORT CLOSE"
timing mark (48) aligns with engine timing mark (49).
8.   Check timing hole in injection pump (46) making sure wide white marked tooth (50) is visible.
47
48
49
45
50
46