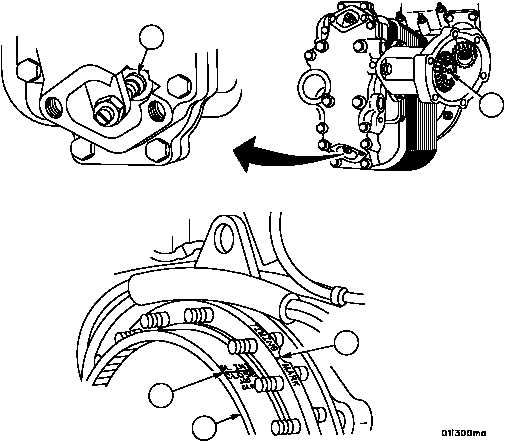 TM 9--2815--247--34
0085 00--23
ACCESSORY DRIVE HOUSING ASSEMBLY AND ASSOCIATED PARTS
REPAIR -- CONTINUED
0085 00
Adjustment -- Continued
16. Rotate flywheel (66) counterclockwise approximately 1/4 turn (or 90°) until cylinder No. 6R intake valve rocker arm
is on the base circle of the camshaft (69). Reset valve adjusting screw swivel pad (73) clearance to 0.010 inch
(0.2540 mm). Refer to WP 0014 00.
NOTE
The 6L INT. CLOSE .100 CLR timing mark must appear
in less than one revolution of the flywheel.
17. Continue to rotate the flywheel (66) counterclockwise so that engine timing mark (67) is aligned with "6L INT.
CLOSE .100 CLR" flywheel timing mark (82).
Figure 9
67
82
66
73
69