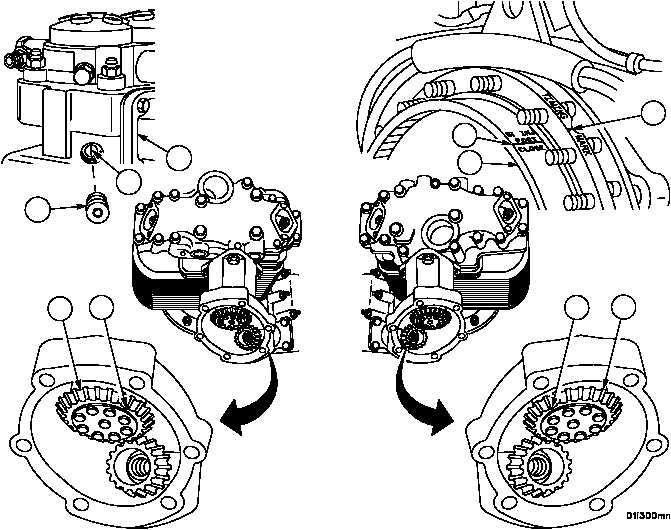 TM 9--2815--247--34
0085 00--31
ACCESSORY DRIVE HOUSING ASSEMBLY AND ASSOCIATED PARTS
REPAIR -- CONTINUED
0085 00
Adjustment -- Continued
36. Timing is now completed and the following should be observed:
a.   The wide white tooth (93) should be visible in metering pump inspection hole.
b.   Timing marks (94) on camshaft beveled gears (79 and 85) should be at 12 o'clock position.
c.   Cylinder No. 1R camshaft lobes should be pointing downward.
d.   "1R INJ. PORT CLOSE" timing mark (88) on flywheel (66) should be lined up with engine timing
mark (67).
37. Install inspection plug (92) into fuel metering pump (90).
Figure 10
93
92
90
66
88
67
94
85
79
94