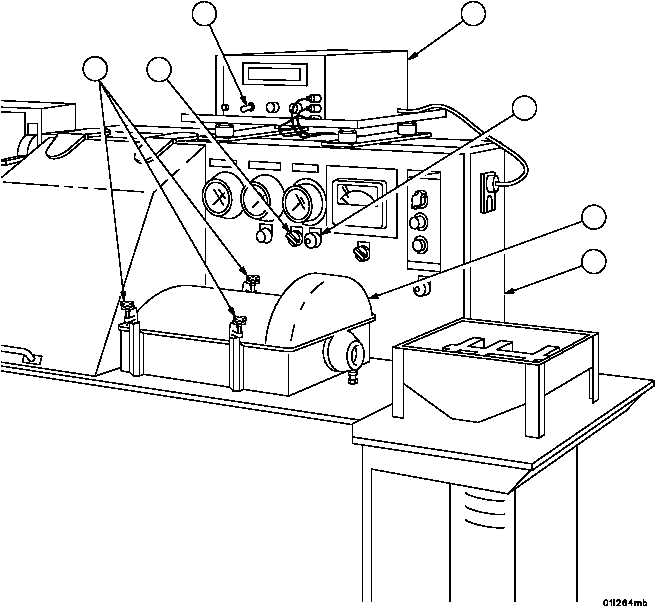 TM 9--2815--247--34
0088 00--24
AUTOMATIC FUEL INJECTION ADVANCE CONTROL ASSEMBLY AND
ASSOCIATED PARTS REPAIR -- CONTINUED
0088 00
Test -- Continued
6.   Turn oil heater switch (78) "ON". The oil heater indicator light (85) should light when the heater switch is turned
on, and should go out when the oil reaches the selected oil temperature.
7.   Turn the electronic counter switch (86) "ON". The electronic components in the counter (87) will reach operating
temperature by the time the test is begun.
8.   Loosen fasteners (88) and remove fuel injection pump drive housing cover (89) from top of test stand (76).
88
78
86
87
85
89
76
Figure 70