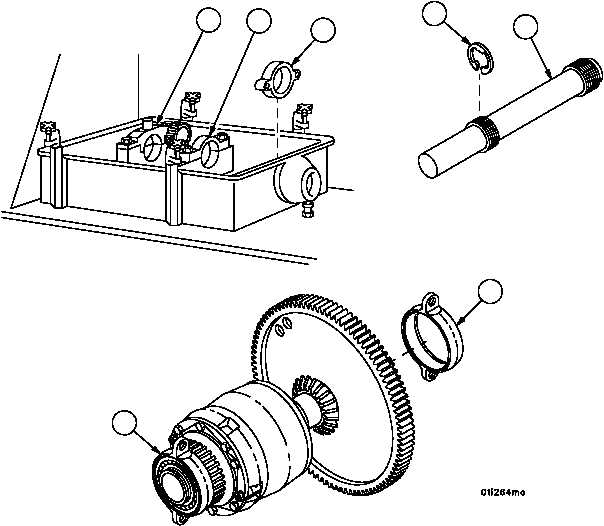 TM 9--2815--247--34
0088 00--25
AUTOMATIC FUEL INJECTION ADVANCE CONTROL ASSEMBLY AND
ASSOCIATED PARTS REPAIR -- CONTINUED
0088 00
Test -- Continued
9.   Remove bearing support (90), bearing cap (91), and bearing support (92) from mounting fixture.
WARNING
10. Install retaining ring (93) onto test stand oil retaining shaft (94).
NOTE
Bearing support (14) and rotating eye bracket (39) must
be removed to install automatic fuel injection advance
control in test stand mounting fixture. Refer to Disassem-
bly 2,3, and 18.
13
90
91
92
93
94
39
Figure 70