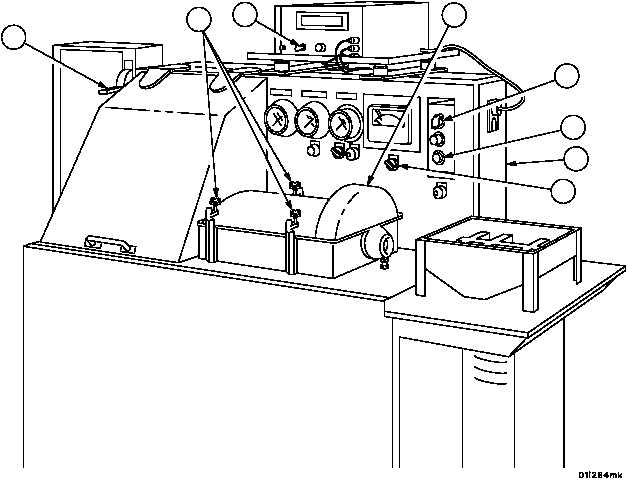 TM 9--2815--247--34
0088 00--31
AUTOMATIC FUEL INJECTION ADVANCE CONTROL ASSEMBLY AND
ASSOCIATED PARTS REPAIR -- CONTINUED
0088 00
Test -- Continued
27. Turn speed regulator control (81) to zero (0) to reduce speed and push stop switch (clutch disengage) (100).
28. Turn electronic counter switch (86), motor switch (80), and master switch (78) to the "OFF" position.
WARNING
Injection pump advance assembly will be hot following
test. Operator should wear gloves when removing unit
from test stand.
29. Loosen fasteners (88) and remove fuel injection pump drive housing cover (89) from top of test stand (76).
77
88
86
89
81
100
76
80
Figure 70