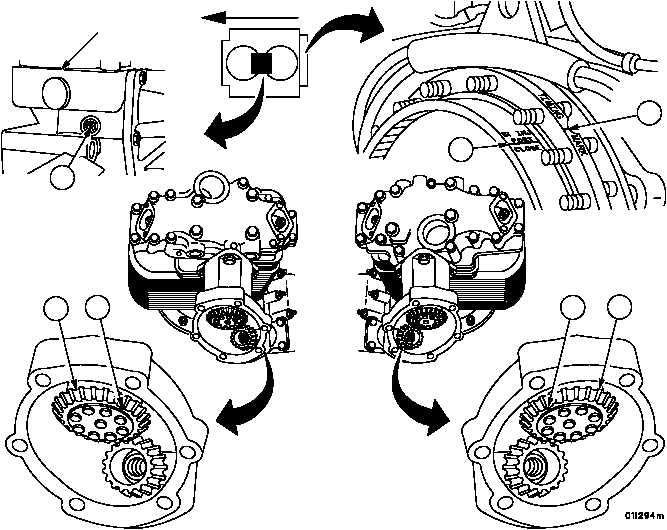 TM 9--2815--247--34
0015 00--4
INTAKE AND EXHAUST VALVE AND METERING PUMP TIMING --
CONTINUED
0015 00
Test -- Continued
CAUTION
Do not proceed if marked tooth (11) is not visible with the
flywheel at "1R INJ PORT CLOSE". Damage to engine
could occur. Refer to WP 0039 00 for timing the fuel me-
tering pump.
6.   With timing marks (9 and 10) aligned and the marked tooth (11) visible on the fuel metering pump, the scribed
tooth (12) on the right and left bank cam beveled gears (13 and 14) should be approximately in the 12 o'clock
position. If the scribed teeth are not in the 12 o'clock position, the fuel metering pump must be timed. Refer to
WP 0039 00.
Figure 10
10
9
FORWARD
12
14
12
13
FUEL
METERING
PUMP
11
MARKED
GEAR TOOTH
IS VISIBLE