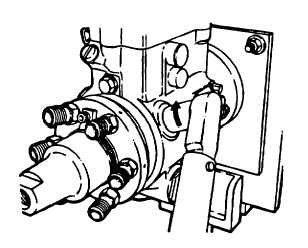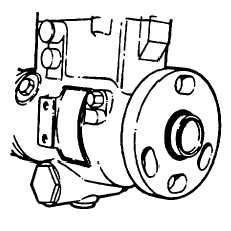 ARMY TM 9-2815-256-24
AIR FORCE TO 38G1-96-2
MARINE CORPS TM 2815-24/5
FIGURE 3-107.  Installing Locking Head Bolts
cr.  Remove pump from holding fixture.
cs.  Install pilot tube seal (1, FIGURE 3-73) in mounting flange end of pump, refer to FIGURE 3-108.
FIGURE 3-108.  Installing Pilot Tube Seal
3-27.7.  

Testing

.
NOTE
Test bench coupling should be of self aligning, zero backlash type.
a.
Install drive hub (67-3303).
b.
Ensure rotation of drive shaft on test stand is clockwise.
3-123