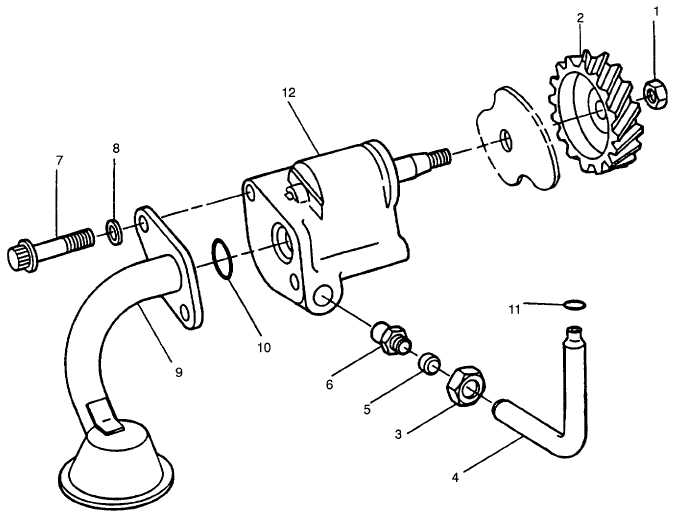 ARMY TM 9-2815-256-24
AIR FORCE TO 38G1-96-2
MARINE CORPS TM 2815-24/5
FIGURE 3-53.  Oil Pump Assembly
c.
Loosen nut (3) and remove tube (4), sleeve (5), and fitting (6).
d.
Remove two bolts (7) and two flatwashers (8).  Remove oil pickup (9).  Remove and discard packing (10).
e.
Using O-ring pick, remove and discard preformed packing (11) from engine.
3-21.2.  

Inspect

and

Measure

.
Warning
Cleaning solvent is flammable and toxic to eyes, skin, and respiratory tract.  Skin/eye protection
required.  Avoid repeated/prolonged contact.  Good general ventilation is normally adequate.
3-71