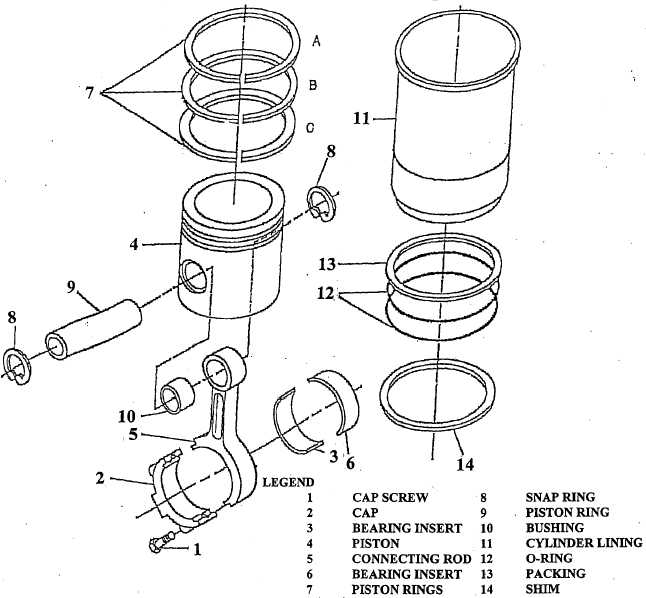 ARMY TM 9-2815-259-24
AIR FORCE TO 38G1-125-2
MARINE CORPS 09249A/09246A-24
5-74
FIGURE 5-72.  PISTONS, CONNECTING RODS, AND CYLINDER LINERS.
(d)
Check piston ring groove wear as follows:
1
Check wear of keystone ring groove (top groove) using Ring Groove Wear Gauge
(JDE62).  Check groove at several locations around circumference of piston.  Gauge
shoulders should not contact ring land.  Clearance (1, Figure 5-74) between shoulders
of Ring Groove Wear Gauge (2) and ring land indicate ring groove is good.  If ring
groove is worn, replace piston (4, Figure 5-72) and cylinder liner (11), refer to
paragraph 5.4.6, as a set.