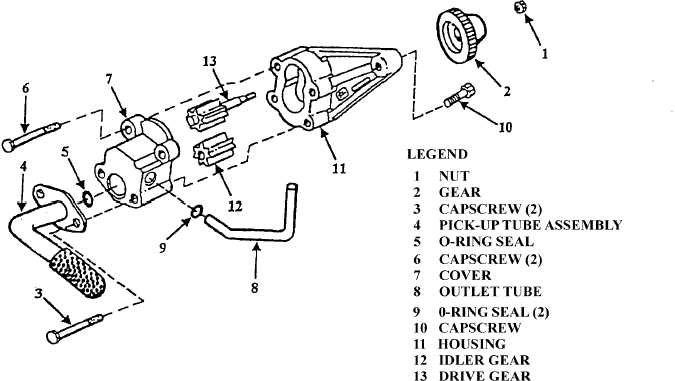 ARMY TM 9-2815-259-24
AIR FORCE TO 38G1-125-2
MARINE CORPS 09249A/09246A-24
5-103
FIGURE 5-86.  OIL PUMP ASSEMBLY
b.    Inspection.
(1)
Remove oil pump assembly, refer to step a.
(2)
Remove idler gear (12, Figure 5-86) and drive gear (13) from oil pump housing.
__________
WARNING
Cleaning solvent is flammable and toxic to eyes, skin, and respiratory tract.
Skin and eye protection are required.  Avoid repeated/prolonged contact.  
Provide adequate ventilation.  Failure to comply could result in serious
injury or death.