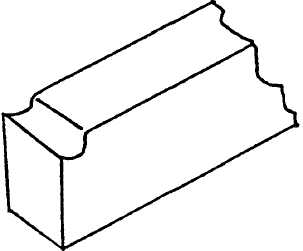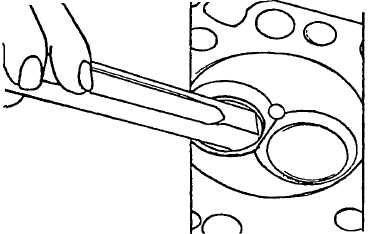 ARMY TM 9-2815-259-24
AIR FORCE TO 38G1-125-2
MARINE CORPS 09249A/09246A-24
5-115
3
Position chisel with special ground end (Figure 5-92) in burr on valve seat insert.
Tap handle of chisel with hammer until valve seat insert comes loose.  Remove
and discard valve seat insert.  Refer to Figure 5-93 for detailed view.
FIGURE 5-92.  VALVE SEAT REMOVAL CHISEL
FIGURE 5-93.  REMOVAL OF VALVE SEAT INSERT
4
Thoroughly clean area around valve seat bore and inspect for damage or cracks.  
Replace cylinder head as necessary.