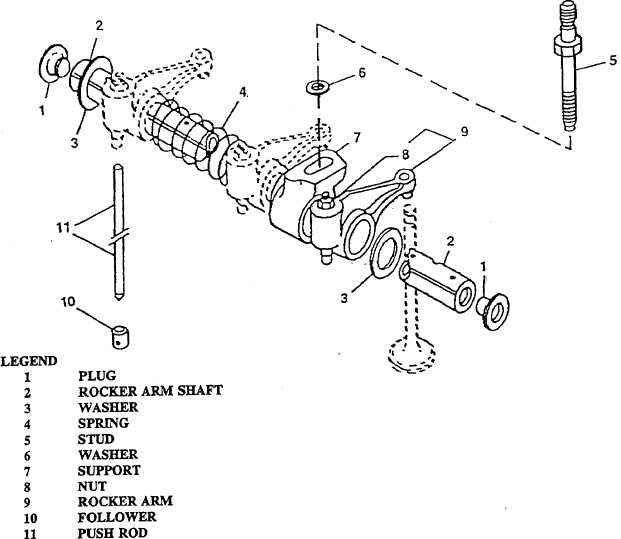 ARMY TM 9-2815-260-24
AIR FORCE TO 38G1-126-2
MARINE CORPS TM 09244A/09245A-24
4-70
4.7.3.   ROCKER ARM ASSEMBLY.
NOTE
The following procedures require complete access to the engine.  If
necessary, remove engine from generator set, refer to TM 9-6115-672-14.  
Mount engine on repair stand (NSN 4910-01-016-1835 or equal) as outlined
in paragraph 4.10.
a.     Removal.
(1)
Remove rocker arm cover, refer to paragraph 4.7.1.
FIGURE 4-48.  ROCKER ARM ASSEMBLY.