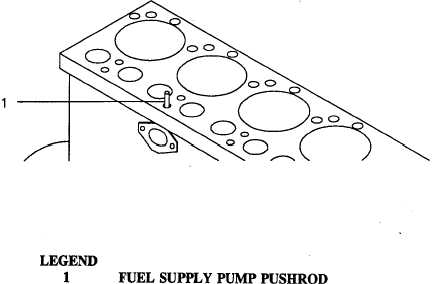 ARMY TM 9-2815-260-24
AIR FORCE TO 38G1-126-2
MARINE CORPS TM 09244A/09245A-24
4-76
(18)
Remove fuel supply pump push rod.  Label end for reassembly in same orientation.  Refer to
Figure 4-50.
FIGURE 4-50.  FUEL TRANSFER PUMP PUSH ROD LOCATION
(19)
Cover all openings to prevent entry of foreign material.
b.     Inspection.
(1)
Measure and record valve recess (Figure 4-51) for all valves using a depth micrometer or magnetic
base dial indicator.  Measurements must be made a maximum of 0.12 in. (3.0 mm) from edge of
valve head.
FIGURE 4-51.  VALVE RECESS MEASUREMENT