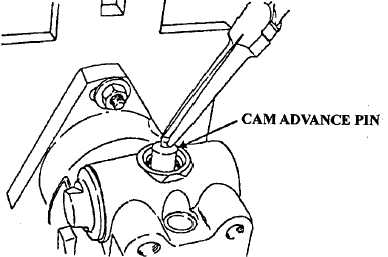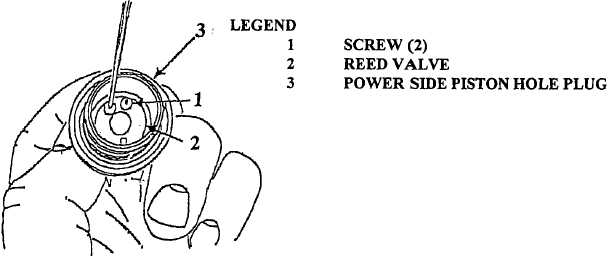 ARMY TM 9-2815-260-24
AIR FORCE TO 38G1-126-2
MARINE CORPS TM 09244A/09245A-24
5-11
(21)
Remove screws (39) and reed valve (40) from power side piston hole plug (36), refer to         
Figure 5-6.
FIGURE 5-5.  CAM ADVANCE PIN REMOVAL.
FIGURE 5-6.  REED VALVE REMOVAL.
CAUTION
Piston ring is fragile and easily damaged.  Do not over expand piston ring
during removal.  Failure to comply could result in damage to piston ring.
(22)
Remove piston ring (41, Figure 5-1) using snap ring pliers (13337).  Remove and discard seal
(42).