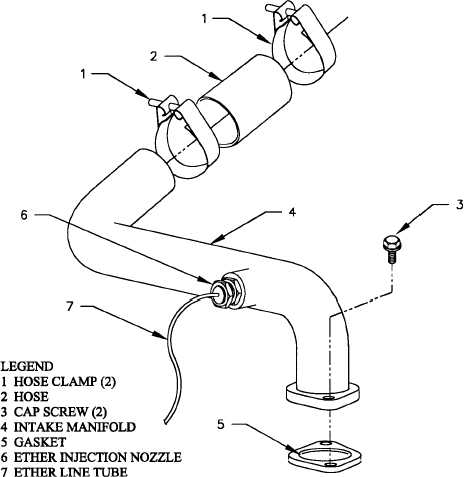 ARMY TM 9-2815-260-24
AIR FORCE TO 38G1-126-2
MARINE CORPS TM 09244A/09245A-24
3-28
3.10.  

INTAKE

AND

EXHAUST

SYSTEM

MAINTENANCE

.
__________
WARNING
Exhaust system is very hot after operating engine.  After operating engine,
allow exhaust system to cool before removal.  Failure to comply could result
in personal injury.
3.10.1.  

INTAKE

MANIFOLD

.
a.   

Inspection

.
Inspect intake manifold (4, Figure 3-7) for serviceability.  Notify next higher maintenance level if cracked
or otherwise damaged.
FIGURE 3-7.  INTAKE MANIFOLD.