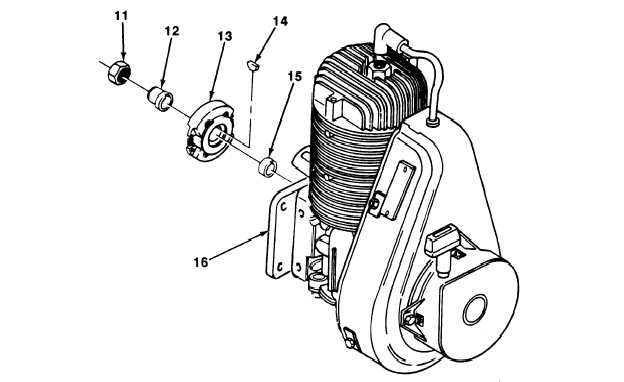 TM 5-3895-360-13
10-3.  TRANSMISSION  CLUTCH  REPLACEMENT  (Con't).
h.
NOTE
Refer to Figure 10-7,

Gearcase Cover Replace-
ment,

for step h.
Install  new  gasket  (3)  and  gearcase  cover  (2)  on
gearcase (4) with 14 screws (5) and two pins (l).
i.
Install engine assembly (see paragraph 6-2).
j. Install handle (see paragraph 11-2 or 11-3).
Figure  10-9.  Transmission  Clutch  Replacement.
10-10