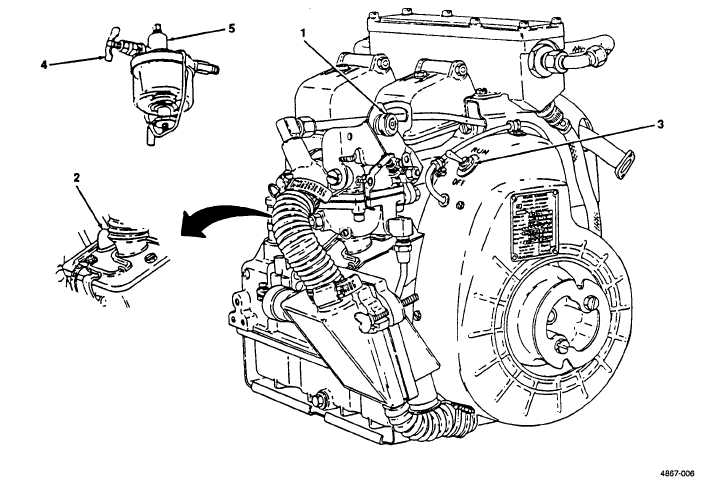 2-10
a.
b.
c.
d.
e.
f.
ARMY TM 9-2805-257-14
AIR FORCE TO 38G2-103-2
NAVY NAVFAC P-8-612-14E
Stopping  Procedures.  

(figure  2-3)
Remove end item load. Refer to End Item Operators Manual.
Rotate throttle control (1) clockwise to idle position, and allow engine to idle for at least 2 minutes.
On models with stop button (2), stop engine by pushing button.
On  models  with  ignition  switch  (3),  set  switch  to  OFF  position.
Close fuel shutoff valve (4) on fuel filter (5).
Perform  After  Operation  PMCS.
Figure 2-3. Stopping Procedures.
2-9