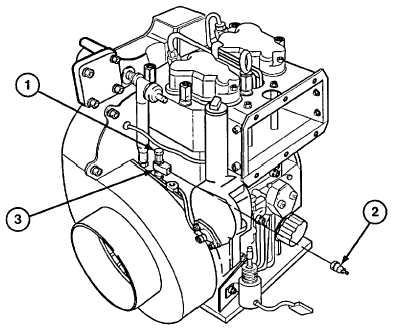 TM 9-2815-250-24&P
2-25.  OIL SWITCH REPLACEMENT.
This Task Covers:
a.  Removal
b.  Installation
Initial Setup:
Tools/Test Equipment:
Materials/Parts:
General mechanic's tool kit, automotive
Antiseize compound (Item 2, Appendix D)
(Item 15, Appendix G)
a.
REMOVAL
NOTE
For  easy  access  to  oil  switch,  it  may  be  necessary  to  loosen  the  screw  (1)  to  turn
manifold.  Remove oil switch (2) from adapter (3).
b.
INSTALLATION
Coat threads of oil switch (2) with antiseize compound.  Install switch (2) on adapter (3).
FOLLOW-ON TASKS:
None
2-28