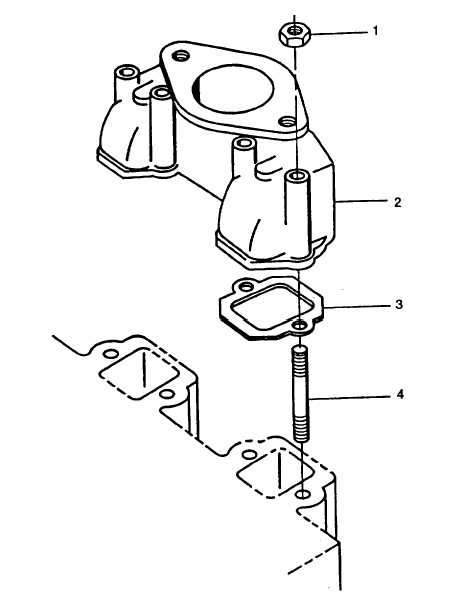 ARMY TM 92815-252-24
AIR FORCE TO 38G1-92-2
FIGURE 3-3.  Exhaust Manifold
3-7.3.
Installation
.
a.
Remove all covers installed during removal.
b.
Clean exhaust manifold and cylinder head mating surfaces of any traces of old gasket.
c.
If removed, install four studs (4, FIGURE 3-3) in cylinder head.
d.
Install two new gaskets (3), manifold (2), and four nuts (1).  Tighten nuts to 78 in-lbs (8.8 Nm).
e.
Install exhaust piping, refer to end item maintenance manual.
Section V.  COOLING SYSTEM MAINTENANCE
3-8.
GENERAL
.
This section provides maintenance for cooling system components.  Components of cooling system not mentioned in this
Section can be found in the end item maintenance manual.
3-17