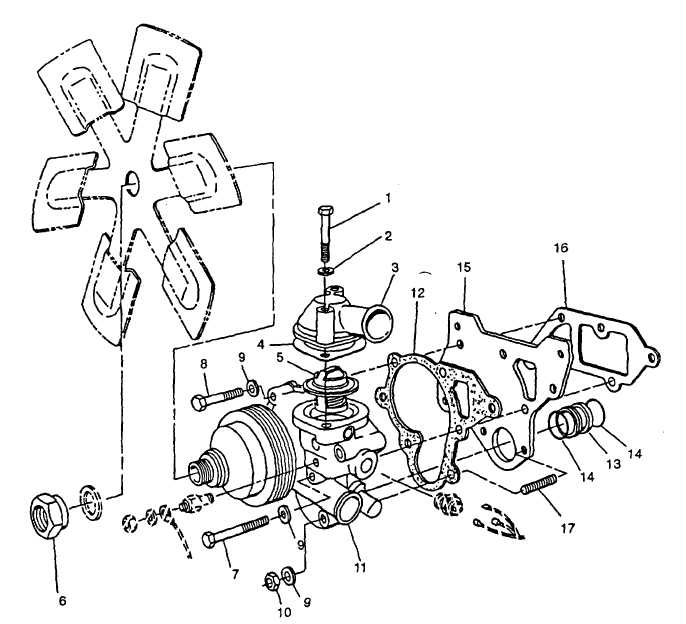 ARMY TM 9-2815-252-24
AIR FORCE TO 38G1-92-2
FIGURE 3-4.  Cooling System
3-9.3.
Replacement,
a.
Replace thermostat if worn or damaged.
b.
Replace housing if badly corroded or damaged.
3-9.4.
Installation
.
a.
Remove all covers installed during removal.
b.
Clean any debris and traces of old gasket from thermostat housing (3, FIGURE 3-4) and water pump (11) mating
surfaces.  Dry all surfaces.
c.
Install thermostat (5) in water pump.
d.
Install new gasket (4), thermostat housing (3), two washers (2) and capscrews (1).
e.    Connect outlet hose to thermostat housing (3) and secure with hose clamp.
3-19