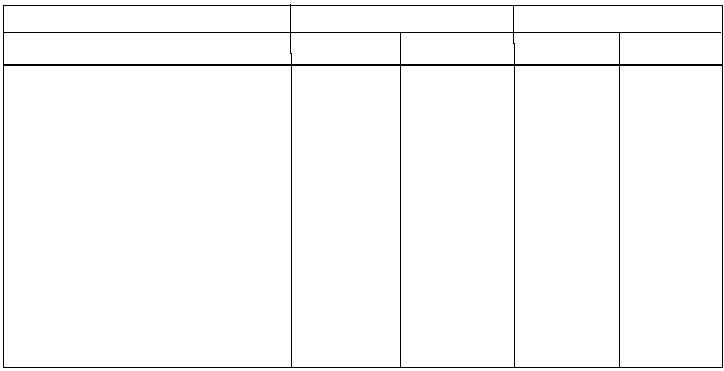 ARMY TM 9-2815-253-24
AIR FORCE TO 38G1-93-2
MARINE CORPS TM 2815-24/3
TABLE 3-7.  Crankshaft Component Wear Limits
Initial Dimension
Maximum Clearance
Components
inches
(mm)
inches
(mm)
Flywheel end main bearing
2.915
(74.040)
housing bore
2.196
(74.065)
Bearing shell thickness
0.0783
(1.990)
0.0055
(0.14)
0.0787
(2.000)
Crankshaft journal diameter
2.755
(69.985)
2.756
(70.000)
Gear end main bearing housing bore
2.305
(58.535)
2.360
(58.560)
Bearing shell thickness
0.0685
(1.740)
0.053
(0.135)
0.0689
(1.750)
Crankshaft journal diameter
2.1648
(54.985)
2.1654
(55.000)
Center main bearing housing bore
2.305
(58.535)
2.306
(58.560)
Bearing shell thickness
0.0685
(1.740)
0.053
(0.135)
0.0689
(1.750)
Crankshaft journal diameter
2.1648
(54.985)
2.1654
(55.000)
Trust bearing thickness (See Note)
0.091
(2.310)
0.093
(2.360)
3-33.3.  

Installation

.
a.
Install new bearing in gear end of crankcase.  Refer to paragraph 3-34.4.
b.
Position  new  center  bearing  shells  (14,  FIGURE  3-40)  on  upper  and  lower  housing.    If  necessary,  install  two
dowel  pins  (15)  in  lower  housing  (13).    Install  upper  housing  (12)  and  lower  housing  (13)  ensuring  words
FLYWHEEL END are facing flywheel end of crankshaft (10).  Secure with two capscrews (11) and tighten to 186
in-lbs (21.0 Nm).
CAUTION
Take  special  care  when  passing  crankshaft  (10)  through  gear  end  bearing  as  it  is  quite  easy  to
score bearing shell with crankshaft.
c.
Install crankshaft (10) into crankcase from flywheel end.  Ensure that center bearing locating tube hole is aligned
with hole in crankcase.
d.
Apply a small amount of general purpose grease (630AA) to steel side of thrust bearings (16) and place them in
gear end of crankcase with tab correctly located and copper face toward crankshaft (10).
NOTE
Replace thrust bearing if thickness is less than 0.0394 in.  (2.20 mm).
NOTE
Ensure tube is fully seated and not in housing capscrew head recess.
3-71