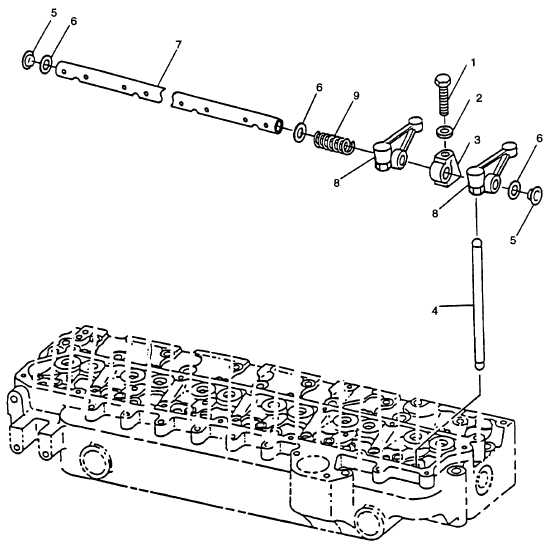 ARMY TM 9-2815-256-24
AIR FORCE TO 38G1-96-2
MARINE CORPS TM 2815-24/5
b.
Remove twelve rocker arms (8), four supports (3), and three springs (9) from shaft (7).
3-33.3.
Inspect
and
Measure
.
a.
Inspect   rocker   arm   shaft   springs   and   measure   spring   tension.      Spring   tension   at   1.81   inches   (46   mm)
compressed height is 4 to 6 pounds (18 to 27 N).
NOTE
If rocker arm has been damaged by a valve failure, replace it along with the corresponding pushrod, valve
rotator, and keepers.
FIGURE 3-118.  Rocker Arm Assembly
b.
Inspect rocker arm shaft for severe scratching, scoring, or excessive wear at points of rocker arm contact.  Wear
could indicate weak valve springs, bent pushrods, or loose rocker arm shaft clamps.
3-143