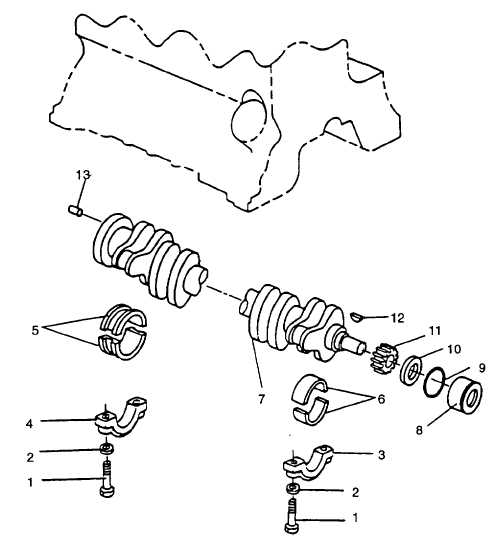 ARMY TM 9-2815-256-24
AIR FORCE TO 38G1-96-2
MARINE CORPS TM 2815-24/5
FIGURE 3-137.  Crankshaft and Main Bearings
n.    If bearings (5 and 6) are to be replaced, remove inserts from engine block.  Otherwise, leave bearing inserts in
block until assembled ID has been measured.
o.    Remove sleeve bearing (8), preformed packing (9), and dirt deflector (10) from front end of crankshaft.
p.    Using an arbor press and gear puller, pull gear (11) from crankshaft (7).  Remove key (12) from crankshaft.
3-43.2.  

Inspect

and

Measure

.
WARNING
Cleaning  solvent  is  flammable  and  toxic  to  eyes,  skin,  and  respiratory  tract.    Skin/eye  protection
required.  Avoid repeated/prolonged contact.  Good general ventilation is normally adequate.
3-182